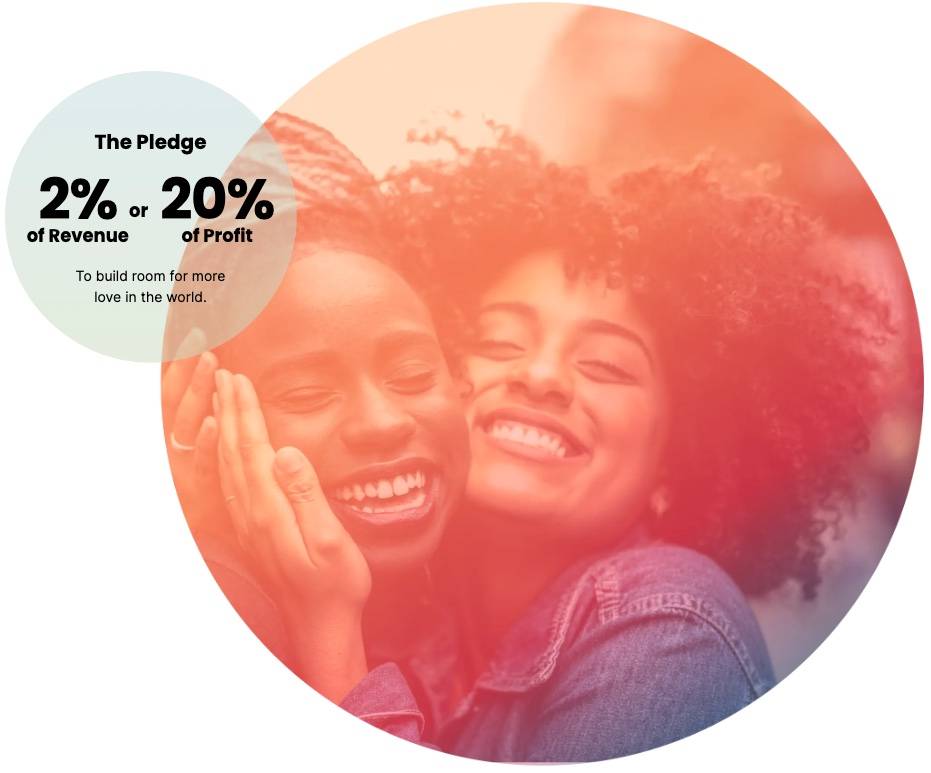 Love.com contributes 20% of its profits on every sale (or 2% of its revenue, whichever is greater), to its foundation (Love.com Foundation, currently finalizing nonprofit status). Our foundation works on the projects that we deem as highest priority which currently include conducting research and building consumer reports on the global supply chain. We also work on getting spring water to people in crisis situations.
Love.com welcomes this framework to all companies, not just our own, to embrace corporate giving in a serious way. We hope the Love.com Pledge becomes a new standard for corporate social responsibility, where organizations pledge a meaningful percentage of their income to impactful causes.


Brock Pierce
Love Advisor, Co-Creator of Love Pledge
Companies pledge
20% of profit per sale
or 2% of revenue, whichever is greater


Do no harm
Be intentional
Conscious, compassionate capitalism
Give back to the communities from which we benefit.